Topxgun F10 10L Agriculture Sprayer Drone
Model NO: F10
Installation: External Thread Connection
Spraying Shape: Sector
Power Supply: Electric
Material: Metal, Carbon Fiber, IP67
Trademark: TOPXGUN
Liquid Contained: Fertilizer
Technics: All-in-One
Type: Uav, Motor
Origin: China

Precise Positioning : Safe Flight
It uses RTK Technology for positioning, supporting Beidou / GPS / GLONASS at the same time, and is equipped with dual anti-inference antenna to ensure centimeter-level accuracy.
The front and rear obstacle avoidance radars offers ± 10cm accuracy, effectively avoiding obstacles such as utility poles and trees.
A magnetic compass is equipped to ensure the drone flies straight in the right direction even when RTK is unavailable.
Independent landing lights are provided for safe operation at night.

Product Description
Precise Positioning, Saft Flight
Precise and Even Spraying with High Efficiency and Good Penetration
Easy to Operate, Quick to Start
Durable, Foldable and Easy to Transport
Timely After-sales Service 24H on LIne to Protect Your Interests.
High Efficiency with Best Value
60-100 times higher efficiency than manual spraying.
F10 spays 43 ha(105 acres) per day (8 hours).
F12 sprays 60 ha (148 acres) per day (8 hours).
F16 spays 67 ha(165 acres) per day (8 hours).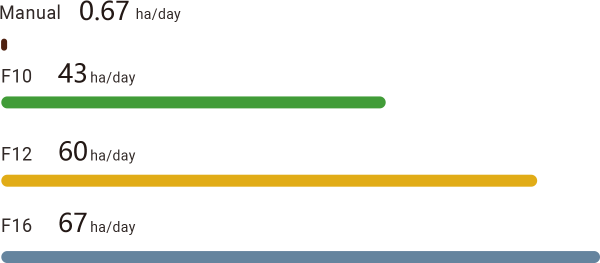 Precise and Even spraying with
High Efficiency and Good Penetration
Double pumps are equipped. The max flow rate for 4 nozzles is 2.7 L/min.Upgrade to 8 nozzles for a max flow rate of 3.5 L/min and upgrade to 8 nozzles and 2 flow meters for a max flow rate of 4.5 L/min.
High-pressure fan-shaped nozzles, providing fine atomization with a mean droplet diameter of 170 – 265 μm.
Precise metering system to avoid insufficient spraying/overdose. Real-time display of remaining volume on the RC display.
Quadcopters have larger propellers creating stable downward wind, leading to better penetration of chemicals compared with hexacopters and Octocopters.
Easy to Operate, Quick to Start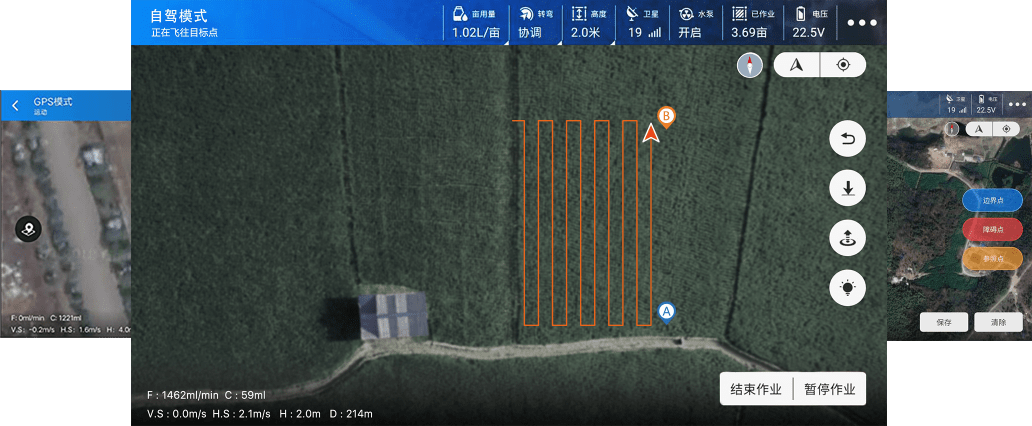 · 5.5 inch high brightness display for the RC ensurers clear outdoor image . Battery lasts for 6-8 hours.
· Multiple operation modes: A-B point, manual and autonomous. Simple setup to quickly start operation.
· Comprehensive training is offered to help users independently operate in 3 days and become skillful in 7 days.
Durable, Foldable and Easy to Transport
Foldable design for easy storage and transportation.
Though and durable. Metal frame and carbon fiber boom. Durable folding mechanism.
IP67 waterproof body. Shell can be washed with running water after operation.​
More Advanced Technology Makes the Drone Smarter
Terrain following radar is equipped to adjust the altitude of the drone to ensure flight safety and even spraying.
Predict the breakpoint according to the route plan so that users can wisely arrange the timing for refill to improve battery efficiency .
FPV (First-person view) enables user to see the environment in front of the drone in real time on the mobile phone.
The app "Plant Protection Assistant" installed on the RC provides access to operation data. Useful functions include route planning, voice broadcast, field management, operation area statistics, etc.